Instruction
I've taught guitar professionally since 1968. I've often wondered why I've not "burned out" on it a long time ago, as many professional players have. I think it's related to the fact that I myself am self-taught. Having cobbled together the necessary guitar skill-sets in a somewhat capricious manner, driven mostly by my own obsessions with certain styles, sounds, and cultures, I realized early on that there are an INFINITE number of valid ways to learn to play music.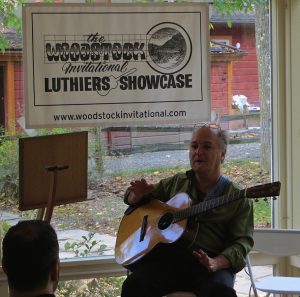 What I try to do is establish what abilities the person in front of me already has, (point "A") and also what abilities they would like to acquire through our lesson process (point "B"). I see my job as being "how do I take them on a journey from point A to point B as effectively and interestingly as possible"- but given the ENORMOUS diversity of possible points A and B, there's an INFINITE number of these personal journeys. Obviously there are common problems, stumbling points, and technical hurdles that virtually ALL would-be guitarists share, but each person's specific journey is unique. I strive to keep this thought present at all times in my teaching, and the more feedback I get from a student about what works best for them in their learning, the more I can develop an approach that is uniquely personal.
Past teaching stints include Dartmouth College between 1986-1990 as well as master-classes at Skidmore College, Johnson State College, Marlboro College and several other schools. Presently, I am teaching at University of Vermont (since '06) and Middlebury College (1996 to the present).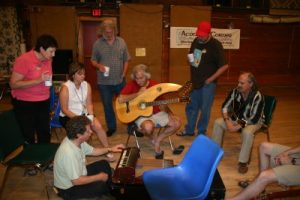 In recent years, I've taught workshops on Fingerstyle Blues, Swing Jazz, and other related topics at the ASIA Symposium in Nashville, TN, Healdsburg (CA) Guitar Festivals, Newport Guitar Festivals, Memphis Acoustic Guitar Festival, Woodstock (NY) Invitational Guitar Show, and several others. I've also taught at the Swannanoa Gathering Guitar Week in Asheville, NC, and the Port Townsend (WA) Acoustic Blues Workshop.  Fellow teachers at these wonderful sleep-deprivation experiments included Pat Donohue, David Wilcox, Kathy Mattea, Steve James, Al Petteway, Tony McManus, Stephen Bennett, Mary Flower, and others.
In addition, I presently see between 10-15 private students/ week, covering every conceivable age group, stylistic orientation, and playing level. Past students have included recognized professionals in jazz, rock, folk, etc, including Phish songwriter/guitarist/icon Trey Anastasio, Nth Power heavyweight Nick Cassarino, Tauk guitarist Matt Jalbert, Bearquarium guitarist Colin Lenox, Grace Potter guitarist Benny Yurco and singer-songwriter Anais Mitchell .
I recently shot some clips for Guitar Player Magazine's online feature, one of which can be found here… http://www.youtube.com/watch?v=026-vEAVM_8  I Also recorded some clips for a new online venture, Peghead Nation, which debuted in April, '14.

Paul Asbell CD Arrangements… Now Available in TAB Form!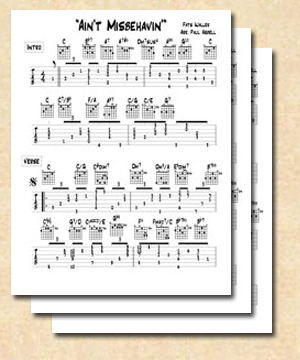 In response to many pickers' requests, TAB transcriptions of arrangements from "Steel String Americana", "Roots & Branches", and "Steel String Americana" are now available. Each transcription is note-for-note accurate to the version on the CD (some are 6-8 pages long as a result!), contain thorough rhythmic notation and fretboard diagrams for all the rather odd chord shapes used, and are available in PDF form, or printed on high-quality stationery stock. There are steep volume discounts, as well… go here for pricing.
Payment options include personal check to the address below, or checkout on this site with PayPal. Please include your email address and/or phone number with your order, and indicate whether you'd prefer to receive the TABs in "hard copy" or PDF form.
All items are postpaid to the US. Contact me for overseas shipping rates.
Paul Asbell
56 Pomeroy St.
Burlington, VT 05401
Here's a list of TAB transcriptions of the arrangements from my CDs that are presently available.
From the "Steel String Americana" CD…
"Such A Night"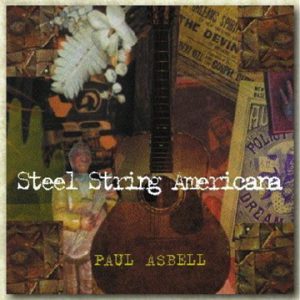 "Happy Thumb"
"You Can't Get That Stuff No More"
"Down In The Valley To Pray/Jesus, Make Up My Dyin' Bed"
"My Blue Hellhound"
"Stardust"
"I Loves You Porgy"
"You've Been A Good Ole' Wagon"
"Will You Still Love Me Tomorrow"
From the "Roots and Branches" CD…
"Chunky Monkey Gumbo"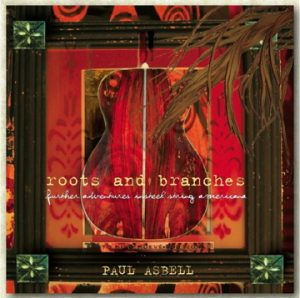 "Needed Time/Jesus On The Mainline"
"Ain't Misbehavin'"
"St Brendan's Fair Isle/St Anne's Reel"
"Fishin' Blues"
"Water Is Wide"
"Winding Boy"
"Hideaway"
From the "From Adamant To Atchafalaya" CD…
"Bill Bailey, Won't You Please Come Home"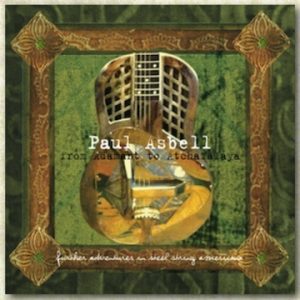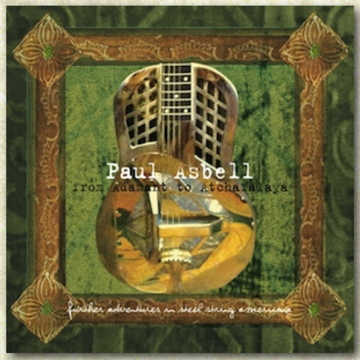 "Bound For Adamant"
"Goodbye Porkpie Hat"
"I'll Be Seeing You"
Click here to purchase TABs on this site


Long Distance Instruction
The technology which allows you to read this page keeps progressing at a dizzying pace! The previously unimaginable feat of having a free "face-to-face" conversation with someone 3000 miles away is now commonplace. Thanks to audio/video equipped computers and services like AIM and Skype, I've been giving lessons to students from 50 miles away to halfway across the globe… almost as easily as teaching a lesson in my home! PDF technology allows me to e-mail a sheet of TAB, exercises, or a theory assignment to a student in seconds, and MP3s allow me to quickly record and send examples of what the music should sound like.
Over the last 2 decades, I've prepared a lot of TAB transcriptions and other professional quality instructional worksheets for various projects… including video lessons for AcousticPlayerMagazine.com, blues and jazz guitar workshops, UVM Jazz Studies Dept course teaching, and of course my normal private teaching load.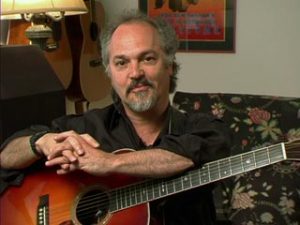 Some of these materials are exercises, worksheets, arrangements of simpler, familiar tunes, etc that are designed to bring the fingerstylist from "ground zero" to a point within "striking range" of tunes like I perform on my CDs. Additionally, there are a large number of worksheets which have been prepared specifically for the TAB/chord diagram-savvy guitarist who wishes to enter the realm of jazz/swing/archtop guitar styles. Finally, I have sheets covering important topics in jazz theory, chord-melody arrangements of jazz standards, exercises for improving one's scale and arpeggio skills, and single-line soloing strategies over modal progressions and complex chord progressions… these latter geared towards the serious jazz guitar student.
These materials, in conjunction with video-chat or long-distance phone options, have created effective and satisfying lesson options for many folks who live too far away to do normal "face-to-face" lessons. Interested? Drop me an e-mail post, and we'll discuss it further.