"From Adamant to Atchafalaya"
The roots of "classic" American guitar can be clearly traced to a small bunch of gifted players who devised their own styles, musical conventions and technical strategies to enable themselves to be a self-sufficient musical world. I discovered some of these early guitar pioneers in my dad's collection of '78's, and my life was changed forever.
In 2002, I recorded a CD entitled "Steel String Americana", as my attempt to honor the legacy of these men. Then, in 2005, I released a CD entitled "Roots and Branches", in order to continue my homage to that legacy, and hopefully sprout a few new buds in the process.
I envision this CD as "Volume 3" of a trilogy. In this 3rd one, I've tried to envision musical settings in which the iconic styles of the early "roots" pioneers might sit side-by-side with the more modern jazz, electric blues, lap steel, and fingerstyle players who followed in their wake. After all… Lonnie Johnson and Eddie Lang famously played together, as did Blind Blake and Johnny Dodds, Bessie Smith and Louis Armstrong, and Chet Atkins and Django Reinhardt. Why not stretch a bit further, and imagine a band in which Bill Broonzy, Doc Watson, Charlie Christian, Tampa Red, Elmore James, Otis Rush, Ted Greene and Bill Frisell could all sit in, and play a tune?
If that sounds like a set that you'd like to hear… then I sincerely hope you enjoy this CD!
Bill Bailey, Won't You Please Come Home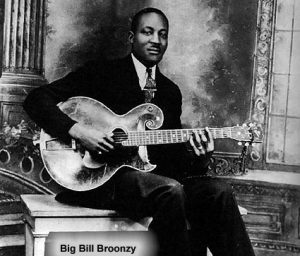 I heard this tune as a young kid, performed by Big Bill Broonzy, when he occasionally played at my folk's house. Only later did I realize that the song was a New Orleans trad jazz and Dixieland standard, more generally associated with clarinets and trumpets then flattop guitars. Since its birth in 1902, the song has been done by everyone from Louis Armstrong to Aretha to the Smurfs.
When creating my own version, I wanted to tip my hat to the long history of jazz, blues, and ragtime guitar. The resulting "genre mashup" traverses the genre, from Big Bill and Tampa Red to Herb Ellis and Joe Pass.
I play this using my T.J. Thompson koa OM, Eastman archtop, National Baritone Tricone, and my Ribbecke "Halfling"…
From Four Until Late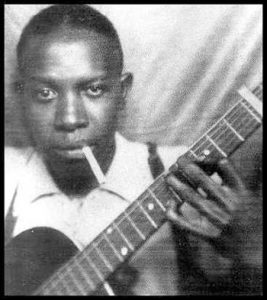 Robert Johnson was only in his mid-twenties when he made his now-classic recordings. So it's not surprising that his "original" songs were transparently derivative of the recordings of earlier blues stars, such as pianists Leroy Carr and Peetie Wheatstraw. At the rate that he was progressing, who knows what other influences he would have absorbed, had fate granted him another decade or two of life.
On this clearly Lonnie Johnson-inspired tune, I've attempted to imagine how he might have further incorporated a pianist's approach into his guitar style.
I play this using my T.J. Thompson koa OM.
Atchafalaya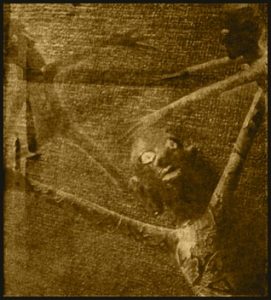 I first put this instrumental theme together when working on a soundtrack for a story set in Louisiana bayou country. Now, I can't play the piece without thinking of spanish moss hanging from a tree limb, while a kingsnake slithers around the trunk.
I play this on my National Trovador, and a Martin 0-18.
Blue Driver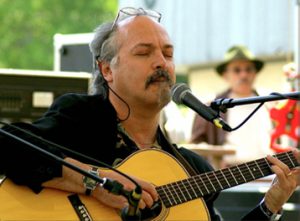 I've always loved this tune, written by my old friend Michael Hurley. Snock has that rare ability to write songs that feel like "they've always been there"… elegantly simple ditties populated with vivid characters, quirky wordplay and unforgettable images. "Searching the endless highway, for a shoulder to cry on"… yeah, I can relate to that.
I play this using a '39 Martin 000-28, and a Grosh ElectroTone electric w/ lipstick PU's.
Goodbye Porkpie Hat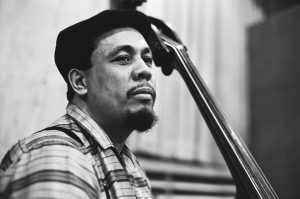 Like his idol Duke Ellington, Charles Mingus' jazz compositions often combined bluesy melodic themes with more adventurous harmonic schemes. Mingus wrote this as a tribute to saxophonist Lester Young, and I've always loved the dark, mournful tone of the piece. Howard Levy takes a wonderfully virtuosic turn here on harmonica.
I play this using my '34 Martin OM-18.
Bound For Adamant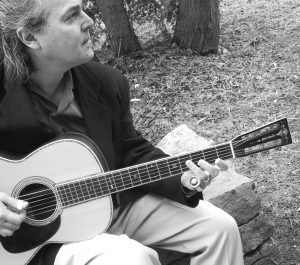 This tune began life as a vocal tune, which I mentally dedicated to my dad. Somehow, in recording it, the song morphed into an instrumental theme. Maybe the words will re-surface someday!
I play this using a Greven OM, a '34 Martin OM-18, and a Martin D-28.
Police Dog Blues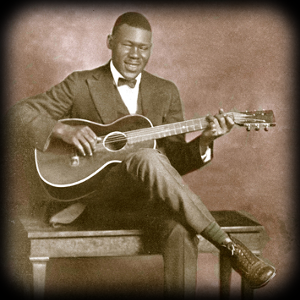 This tune was first recorded by Blind Blake in 1929, and later by roots music visionary Ry Cooder. It showcases some of the finest guitar playing this virtuoso ever recorded, and is one of the few that featured Open D tuning.
I play this on my National Estralita.
You've Got To Walk That Lonesome Valley/Whiskey Before Breakfast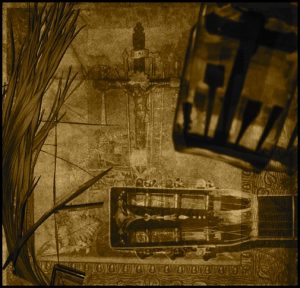 These 2 tunes probably never cohabited in anyone's mind but mine. The first is a southern gospel number, which I first heard sung by my dad. The second is a ditty with a decidedly NON-sacred theme… though who's to know, since it's usually played as an Appalachian old-timey instrumental. I've reconceived both tunes somewhat, put them in Dropped D tuning, and asked my friend Jeremiah McLane to join me on accordion.
I play this using a Kinscherff "High Noon" and T.J. Thompson 00-30.
Look On Yonder Wall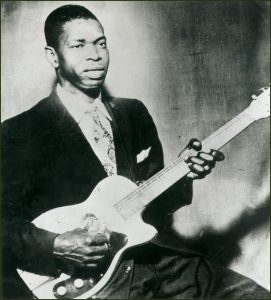 This WWII-themed song was written by James Clark (also known as "Memphis Jimmy"), but became a Chicago blues classic when it was done by the great slide guitarist Elmore James in 1961. Since then, it's been done by Junior Parker, Paul Butterfield, Gov't Mule, Joe Bonamassa, and everyone who attempts the genre. Howard Levy shows his command of the great Chicago blues harp tradition here!
I play this using my Martin 0-18, with a vintage DeArmond soundhole pickup.
Naima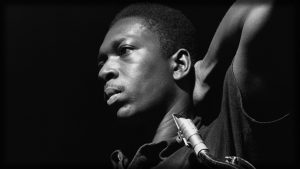 John Coltrane wrote this beautiful ballad for his wife in 1959. In arranging it for guitar, I found myself approaching the chord-melody arrangement with a Brazilian flavor… as well as transposing it into the guitar-friendly key of A.
I play this using my '34 Martin OM-18, Ribbecke "Halfling", and T.J. Thompson 00-30.
I'm A King Bee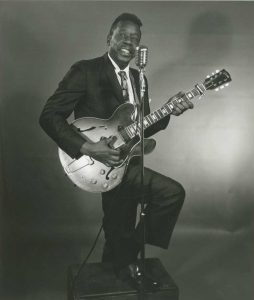 Slim Harpo's great swamp-blues hit, later covered by an obscure British group calling themselves "The Rolling Stones". Since then, it's been recorded by hundreds of artists, from Muddy Waters to Pink Floyd. I've re-conceived the tune in a slower tempo, to fit the acoustic guitar a bit better.
I play this on my T.J. Thompson koa OM.
Deacon Blues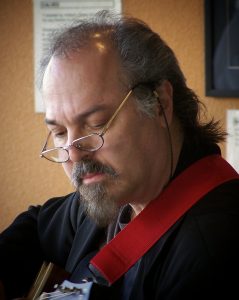 Donald Fagen's defiant ode to hopeless causes, written from the hardbitten worldview of a jazzman "lifer". I began playing this as a solo guitar arrangement, but it eventually morphed into a small guitar army, the better to scale the walls of Steely Dan's production. I am once again joined by the spectacular Howard Levy on harmonica.
I play this using my delightful Ribbecke "Halfling", T.J. Thompson 00-30, Suhr Classic strat, and a Grosh ElectroTone electric w/ lipstick PU's.
I'll Be Seeing You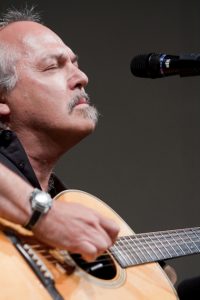 This beautiful popular song was written in 1938, but reached its full emotional resonance during the WWII years. The words of the song evoke a double-entendre; the casual understatement of the familiar phrase "I'll be seeing you" hints poignantly at deeper emotions triggered by "all the old, familiar places", with their associated memories of an old love affair.
The war years added a third layer of meaning. As soldier-boys headed off to war, the words expressed hope in the face of uncertainty; confidence, at a time when lovers knew all too well the possibility of never seeing one another again.
I play this using my '34 Martin OM-18.
To purchase the "From Adamant to Atchafalaya" CD, click HERE!